Wir haben sehr gerne mal ein bisschen aus dem Nähkästchen geplaudert und über unsere Materialien gesprochen. Wir verarbeiten Leder, also Häute von europäischen Rindern und aufwendig aufbereitete Lachshaut. Auch das ist ein Teil der uns sehr wichtig ist und warum wir ausschließlich auf eine umweltverträgliche Produktion setzen.
Zum
vollständigen Interview
mit Antonia von mochni.com gehts hier lang.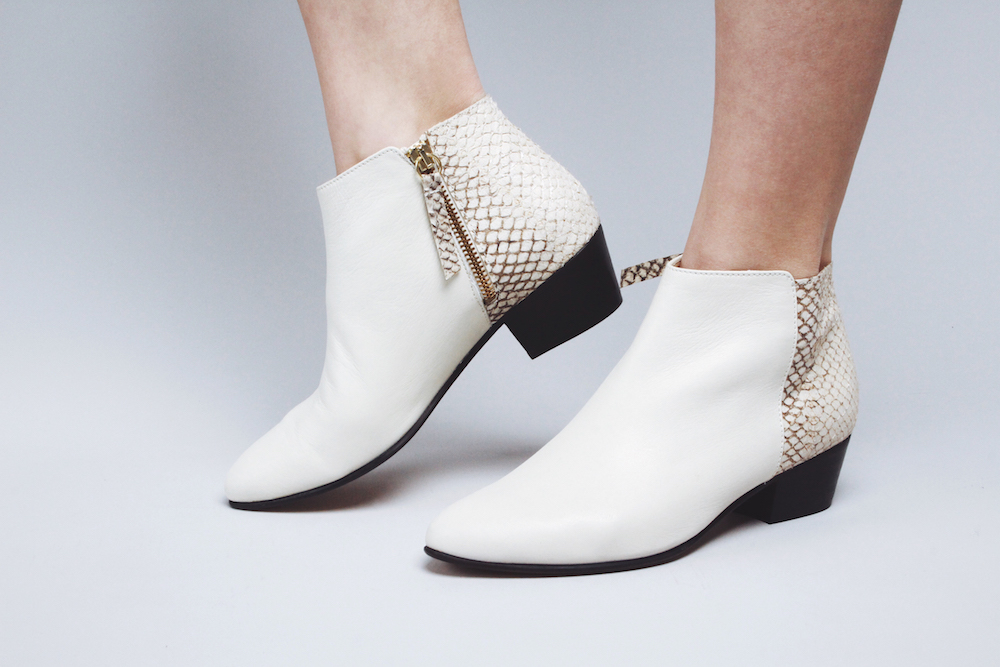 © mochni.com
One of the most sustainable materials we use at the moment is salmon skin from
organically bred salmon for human consumption.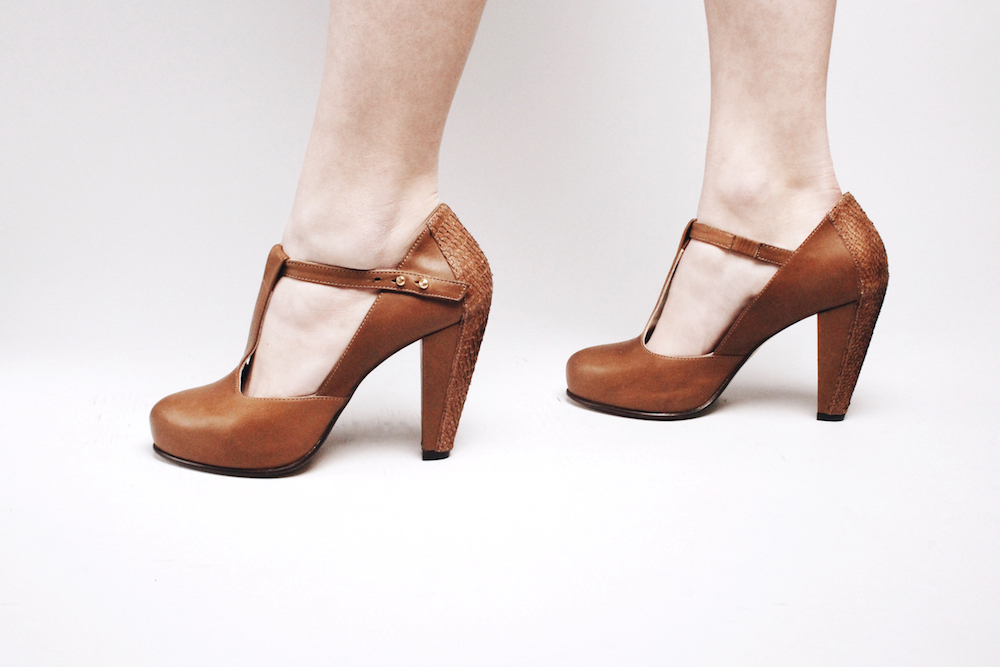 © mochni.com
Hier schwingt sich das edles Lachsleder am Hacken entlang. Beim Low Cut Bootie #schilling in oyster und beim T-Pump #gisela in nussbraun. Besonders herzlichen Dank an Antonia für die super Fotos!